The Garmin Dezl navigator for trucks, large motorhomes, RV's and campervans comes with a MicroSD card slot. The Garmin Dezl owners manual doesn't really clarify the use of this memory card slot. A first hand - hands-on impression of this memory expansion feature.



Garmin Dezl microSD card slot
On the back side of the Garmin Dezl sits a small slot for a microSD card.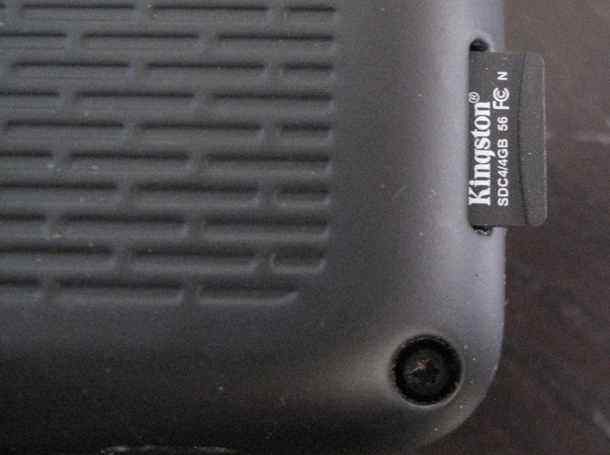 Garmin Dezl 560LT microSD card slot

Not much is explained in the Garmin Dezl owners manual about this memory slot. At first glance it seems like a memory expansion slot but in reality it''s simply an integrated disk drive.
Garmin Dezl integrated disk drive
The integrated microSD card shows itself when connected over USB cable to a PC / Mac as a extra disk drive next to the already existing Dezl home drive.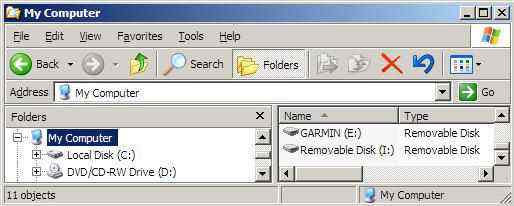 Garmin Dezl 560LT USB drives in Windows XP - the microSD card shows at the bottom

The microSD card is accessible on a PC or Mac as if it's an USB memory pen drive. The integrated microSD card disk drive is used to deliver and update nuMaps easily without too much installation trouble.
Some of the Garmin Extra's can be optionally installed on the microSD card during installation. Examples are Custom POI's uploaded to the Garmin Dezl using the Garmin POI loader or the Cyclops Speedcamera database. This saves limited Dezl internal memory.
Commercially available nuMaps on microSD card
A range of Garmin maps and updates are available on microSD card. The microSD card slot is just for that - nothing more, nothing less.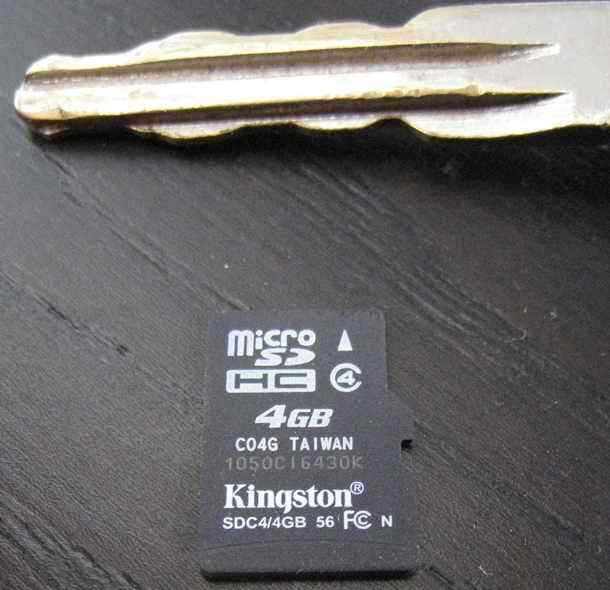 Garmin Dezl 560LT compatible 4Gb microSD card from Kingston

Map installation / upgrade process starts automatically upon insert of a microSD card from Garmin.

| | |
| --- | --- |
| | |
| Kingston microSD cards in the UK and US | Other microSD cards in the US |

Examples of Garmin maps deliverd on microSD card:

| | |
| --- | --- |
| | |
| Garmin microSD cards in the UK | Garmin microSD cards in the US |
Read about a first hand impression of the Garmin Dezl 560LT.
More info about updating Garmin Maps online.