Location
Ifrane, wintersport resort in Morocco.
33° 31' 38.8488" N, 5° 6' 18.036" W
Built by the French in 1929 and known as Morocco's Switzerland, the wintersport resort Ifrane is now a popular destination for the Moroccan's. Located at 1.650 meters. Ifrane could well be located in the Alps. Here's another look at Ifrane, real-estate and property development projects in the style as we saw in Dubai-UAE, though on a modest scale.

Morocco's wintersport resort Ifrane
Ifrane in Morocco is located on a flat plane at 1.650 meters in the Atlas mountains. High enough to get it's fair share of snow for wintersport action. Even in may 2010 it can be a cold place, reaching just 10 degrees with wind and rain. Ifrane is located near two big imperial Moroccan cities, Meknes and Fes – just an hour drive away.



Ifrane in Morocco, wintersport resort on a flat plane at 1.650 meters
Property – real-estate boom in Ifrane, Morocco
While looking for the road to Marakkech – which is not sign posted – we ended up in the construction area of Ifrane.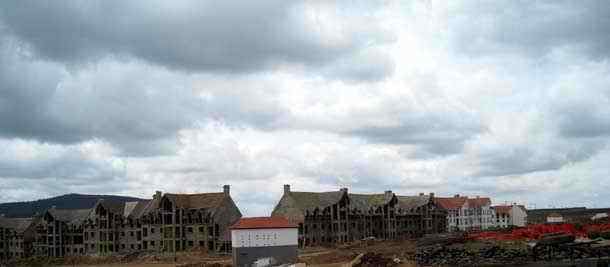 Ifrane in Morocco, luxury villa construction in May 2010
It felt a bit like being back in the UAE – construction activities all around with glossy big billboards announcing the construction of luxury villa's in Ifrane. And there is an Arabian Gulf connection here - CMKD has roots in Kuwait. (Consortium Maroco Koweitien de Développement)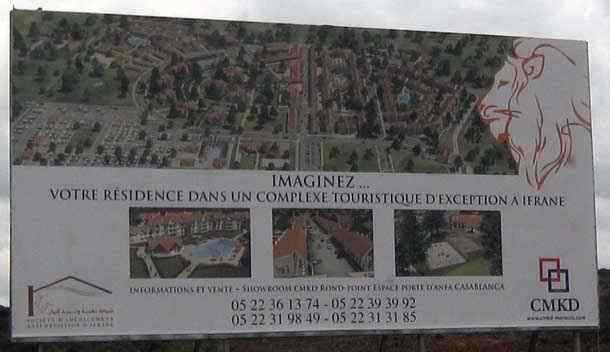 Real estate / property development by CMKD a joint Moroccan - Kuwaiti project
Deserted area in Ifrane of new unused villa's
Same as in the UAE – we drove through an area with lots of empty villa's. Most of them looked unused, never sold and already in a state of decline with the weather eating away at the paintwork.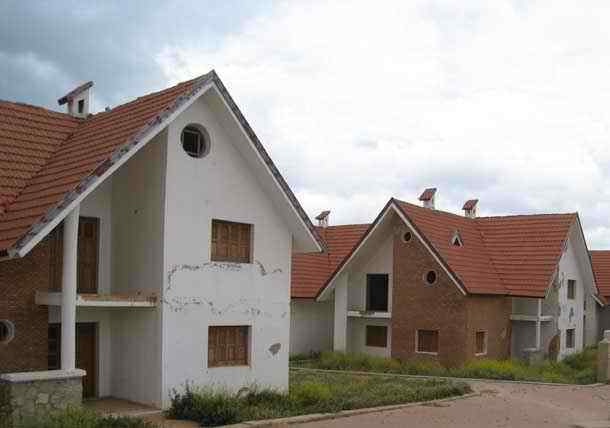 New and unused, deserted villa's in Ifrane.
With construction still continuing at Ifrane, the impression is the same as in Dubai.
There might soon be a time of consolidation and real-estate property price decline arriving in Ifrane, if it's not going on already. At least some of the cranes where still moving – one of the indicators in Dubai for property development progress.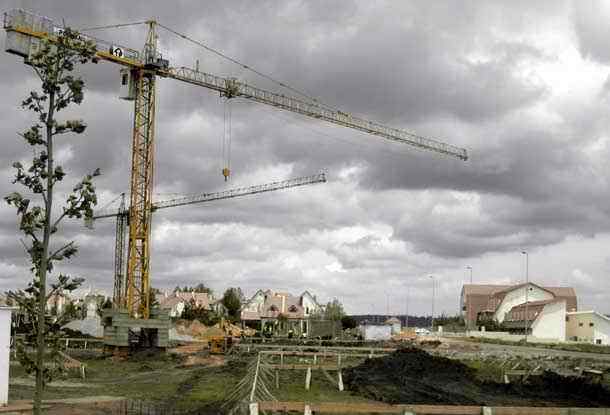 Construction cranes still moving in Ifrane, Morocco
Property in wintersport resort in Ifrane - Morocco
Contact CMKD for more information on the property pictured here. (2012 : CMKD website expired - cmkd-maroc.com)