The Garmin Dezl 560 navigator comes with a fixed amount of internal memory. It's used for Maps and Point of Interest storage and much more – meaning it can run out if used extensively. Here's how to use microSD card memory for custom Point Of Interest Storage to save internal memory.
Garmin Dezl internal memory
The Garmin Dezl comes with an unspecified amount of internal memory – the product spec just states "internal solid state memory". Though when connected as USB drive to a PC or Mac, the Garmin Dezl drive shows 7,31 Gb disk space.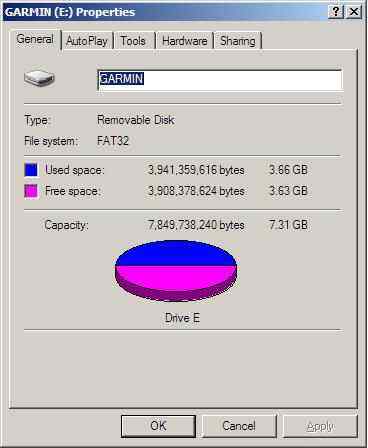 Garmin Dezl 560 internal memory - shown as USB drive

This space is available for storage of snapshots, pictures, Custom POI's,
extra Voices
and extra's like the
Cyclops Speedcamera database
. In a near factory state, half of this space is already used leaving about 3.5 Gb for storage of customizations.
Saving custom POI's on external microSD card
The Garmin POI Loader has a subtle feature to store a large amount of Custom POI's on external MicroSD card.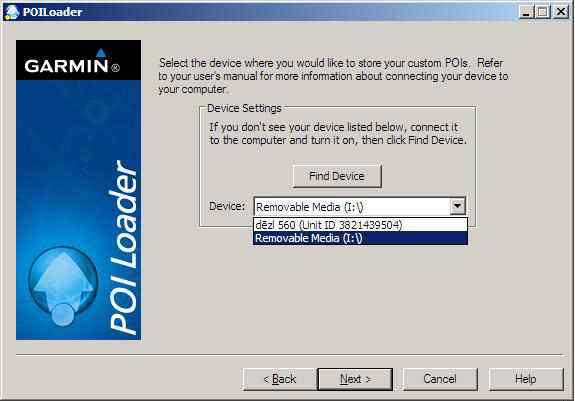 Garmin POI Loader uploads Custom POI's to microSD card

When a microSD card is inserted, the dropdown menu shows it as an external USB drive.
Selecting the external drive stores Custom POI's on the microSD card – thus saving Garmin Dezl internal memory.
After upload and restart the Garmin Dezl comes up with the following question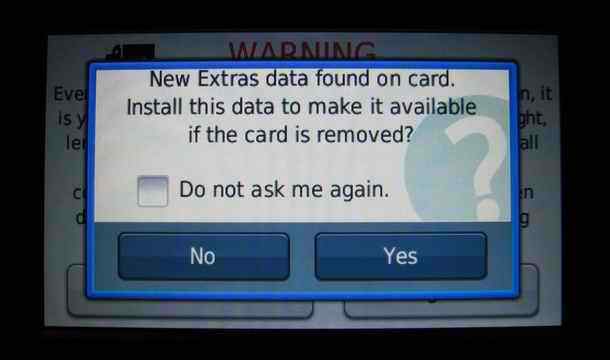 New Custom POI data is found on the microSD card by the Garmin Dezl

It ask to copy the microSD card contents to internal memory. This question comes every time new POI files are added to the microSD card. The question disappears when the box is ticked for every new POI file. Answer No to save Garmin Dezl internal memory.