Location
Continente supermarket in Beja city in the Alentejo - Portugal.
38° 0' 21.5208" N, 7° 52' 12.2052" W
Anyone who stays for some time in the Alentejo region in Portugal will notice the exceptional large selection of regional Alentejo wines in Portuguese supermarkets. The large selection is no surprise after having tasted Portuguese Alentejo wines, the taste is remarkable and makes a lasting impression. Here's a bit about the Alentejo wine market with a personal favorite.
Alentejo Wine selection in Portuguese supermarket chains
Take a glance in an average Portuguese Continente supermarket and you most likely find an exceptionally large selection from the Alentejo region. The French Intermarche super market chain sometimes has an even bigger selection with the more expensive Alentejo wines.

Below the selection found in Continente supermarket in Beja in the hearth of the Alentejo.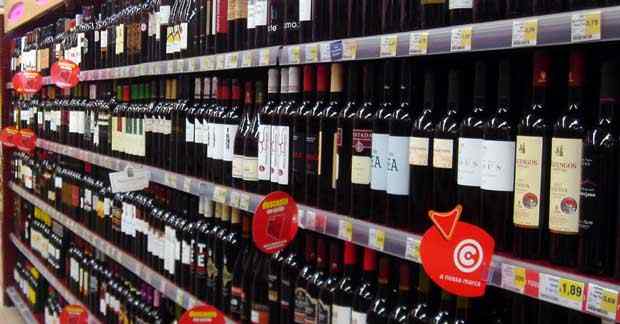 An average display of only Alentejo wines in Continente Supermarket chain in Portugal
Portuguese Alentejo wines in the mid price range
Personal favourite - Merino 2008 from Herdade de São Miguel
In 2010 the Merino 2008 from the Herdade de São Miguel was a personal favorite.

More about an exceptional wine - the Granja Amareleja
Flying from the Alentejo region? Have a look at the new Beja Airport and the Beja Visitor Directory.
Read about the nearby Moroccan growing wine industry.