Vice president Michael Cawle from Ryanair recently visited Beja International Airport in southern Portugal. During discussions it became clear Ryanair doesn't see the Alentejo Airport as a base for operations. Have a look;
There is nothing beyond Beja Airport
"There is nothing beyond Beja Airport" which is attractive to our passengers, said Michael Cawley vice-president of Ryanair. "Beja airport should not have been built".
The strong statement by Ryanair caused several reactions from Portuguese officials. From 'being misinformed' upto a 'needless position'.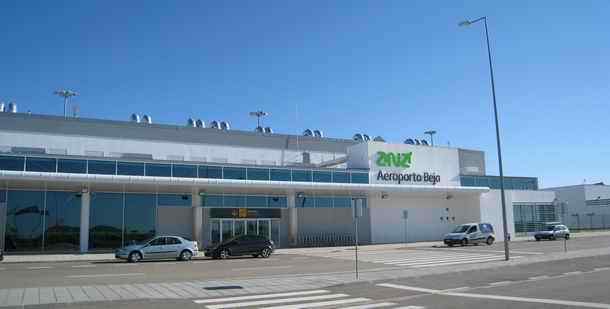 Beja International Airport terminal in spring 2012.
Currently Beja International Airport is a smooth 2 hour car drive to Lisbon Airport. With a new highway under construction - covering the last 53 Km of provincial road (IP8) - the actual connection time to Lisbon is reduced to about 1.5 hour in the coming years. The connection time to Faro - Algarve is reduced by about the same amount.
With the old Lisbon airport being stretched beyond it's maximum capacity and expensive parking, it's a rather unbalanced statement. Compared to a hectic transfer from a tightly spaced Lisbon Airport, arrival at Beja International Airport is much more relaxed.

Alqueva lake 30 minutes from Beja City
With the huge Alqueva reservoir lake nearby - with several high value investments - and a reasonable connection to Seville - Spain, Beja Airport has all the potential to grow in the near future.
It's clear Ryanair is aiming at being close(r) to Lisbon - but with the current Lisbon Airport congestion it will likely take many years to obtain an affordable landing slot.
In the meanwhile Ryanair cuts existing 2012 routes to other European cities because the discount airliner expects to fly about 500.000 passengers less.

More news about Ryanair and Beja Airport;
Ryanair - "Beja airport should never have been built"
Ryanair - "Beja is a long way from Lisbon. It does not interest Ryanair."
Beja airport - "Ryanair is misinformed"
Beja airport "is far from Lisbon."