Location
28.960 Euro gypsy cart in Beja City in Portugal.
38° 0' 21.5208" N, 7° 52' 12.2052" W
I like the alloy wheels on the gypsy cart.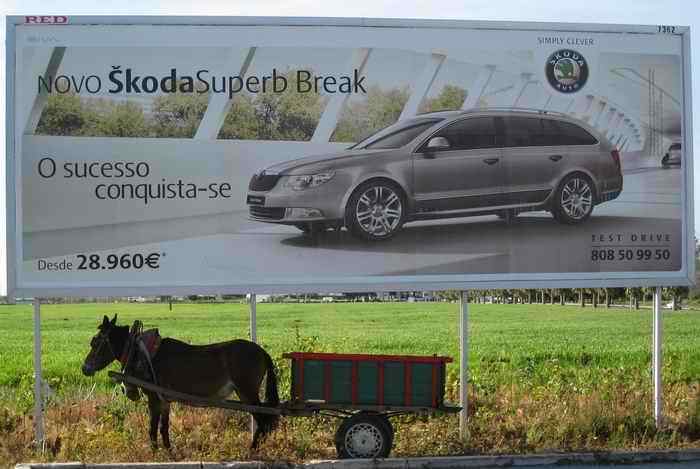 Gypsy cart parked underneath Skoda Superb Break commercial ad in Beja.

The owner was shopping in the nearby Lidl supermarket in Beja city in the Alentejo region in Portugal.
It must have been a long day at the first Alentejo Tourism Conference in Beja city held at the same day this picture was taken.