Garmin has released a firmware update for the Garmin Dezl 560 end of March 2012. It's a quick fix for navigation units crashing during Map updates.


Garmin Dezl crashes during map update
If the Garmin Dezl 560 crashes or stops responding after a map update - it might be due to a known software bug. If internal memory is near full during the map update, the Garmin Dezl crashes.
It's unknown which Garmin Dezl firmware releases before V2.80 suffer from this error.
Garmin Dezl firmware update 2.80 to 2.90
The Garmin Dezl V2.90 software release fixes the map update crash.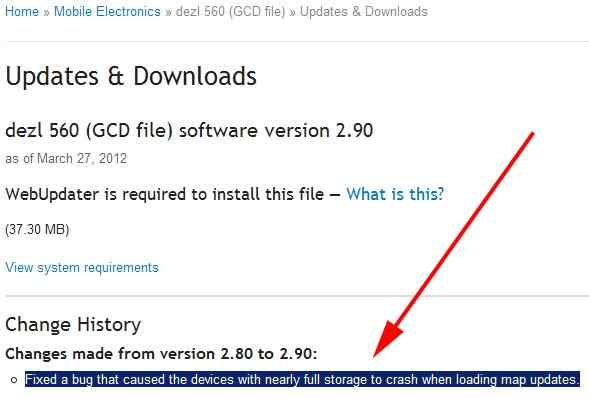 Run the Garin Webupdater to update the Garmin Dezl with this release.

More release notes for the Garmin Dezl 560: