Garmin has released a firmware update for the Garmin Dezl 560 in February 2012. It's a bug fix & improvement update for 2 major issues just after the release of V2.70.


Garmin Dezl firmware update 2.70 to 2.80
The update screen from Garmin Webupdater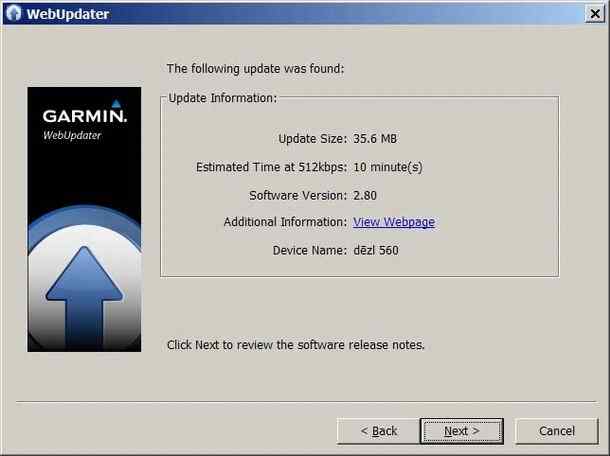 Garmin Dezl 560LT V2.80 webupdater report


The changes according to Garmin are:
Garmin Dezl Bug fixes:
Fixed a map-drawing bug for routes started from the Fleet Management Interface.
Garmin Dezl Improvements
Improved truck route arrival-time estimates.
The new software version V2.80: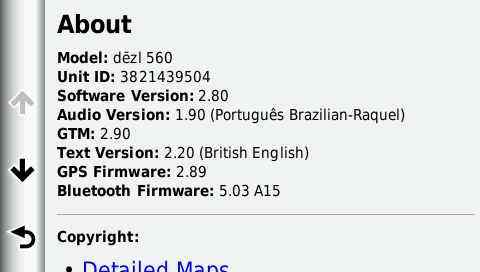 Garmin Dezl 560LT V2.80 version information

NOTE: There's a V2.90 update fixing a crash during map update
The previous software version was V2.70: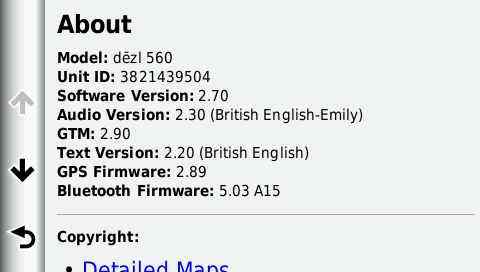 Garmin Dezl 560LT V2.70 version information


More release notes for the Garmin Dezl 560: