Location
Mr. Bricolage DIY home improvement store in Marrakech.
31° 40' 9.5592" N, 8° 0' 42.552" W
Do-It-Yourself / Home Improvement / hardware stores are slowly appearing in the Middle-East and Asia. Over the past 4 years traveling overland by 4x4 truck we've noticed subtle changes in a region where the traditionally small "Souq" style store is still very dominant. Here's a peek into the DIY / Home Improvement market in Morocco. And for those heading overland towards South Africa – the last one-stop-shop to buy DIY materials.

Emerging DIY markets in Asia and the Middle-East
Traveling with a 4x4 truck converted to a home is a continuous DIY experience. Stuff simply breaks under the burden of rough roads and daily use in all sorts of weather. A watchful eye for DIY / Home improvement / hardware stores has become a normality.

A few DIY home improvement hardware store brands in Europe



Outside the European region, the "normal" DIY superstores (Bricolage, Bauhaus, Praktiker, Praxis, Brico, Coop, Leroy Merlin) simply vanish when heading for Asia, the Middle-East or Africa. What used to be within reach in a day has turned into an endless quest – specially when the overland journey continues over several years, depleting DYI supplies.

Instead DIY stuff is scattered over small traditional shops with limited stock and variety aimed at supplying basic house building materials. Most are hard to find hidden in suburbs or industrial area's in unmarked buildings.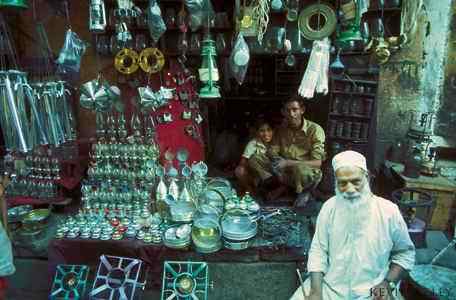 DIY home improvement hardware store in Asia

But over the past years a subtle change has started – stock variety is growing and traditional hardware shops are getting bigger – most with Chinese imports. Here's what we saw in Morocco. The first Arabic country we encountered with DIY stores based on western concept. This without a large and dominant expatriate community driving demand such as in Dubai - UAE.
DIY hardware store in Morocco
DIY stuff can also be found in the bigger supermarket chains. In Morocco the Marjane Supermarket chain started in 2000 and now in 2010 with branches in all major cities. Most have a small DIY section with a few tools, materials and home decoration stuff.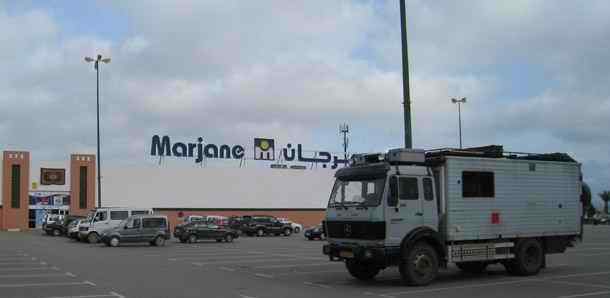 Marjane supermarket with DIY home improvement hardware section

The same 'DIY trickle' was found in India with for instance the Reliance Fresh supermarket chain and continued in Oman (Carrefour Muscat) and Turkey (DIA, Migros) all with small DIY corners.
In 2006 the French DYI / Home Improvement chain opened the first Mr. Bricolage Superstore in Casablanca. In 2008 a second superstore opened in Marrakech near the supermarket Marjane – already with considerable footfall due to its popularity.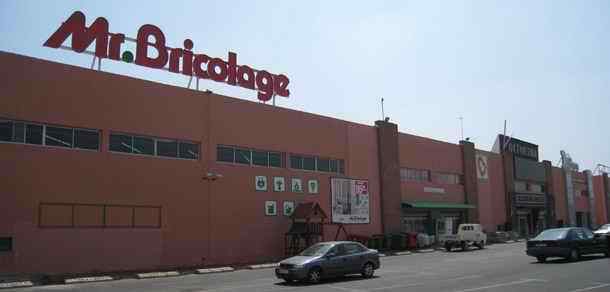 Mr Bricolage DIY home improvement hardware store in Marrakech - Morocco

The 2007 annual report of Mr. Bricolage mentions serving an important European community in Casablanca and Marrakech. Profit in Casablanca rose from € 4.6 mil in 2006 to € 4.9 mil in 2007.
Mr Bricolage in Marrakech
The Mr Bricolage branch in Marrakech is of modest size compared to European standards – however stock and variety matched the average European DIY store.
The biggest difference is the number of personnel working in the store – clearly more than on the European market. Labor simply is cheaper.


Electrics section in Mr Bricolage DIY home improvement hardware store in Marrakech - Morocco

Competition is non-existent – a DIY superstore like Mr. Bricolage simply dominates the market. Even the considerable DIY section in the Marjane supermarket can't compete by far. Not to mention the small traditional building material stores in the souq / medina, which are usually catering other small construction companies and not so much the home improvement hobbyist.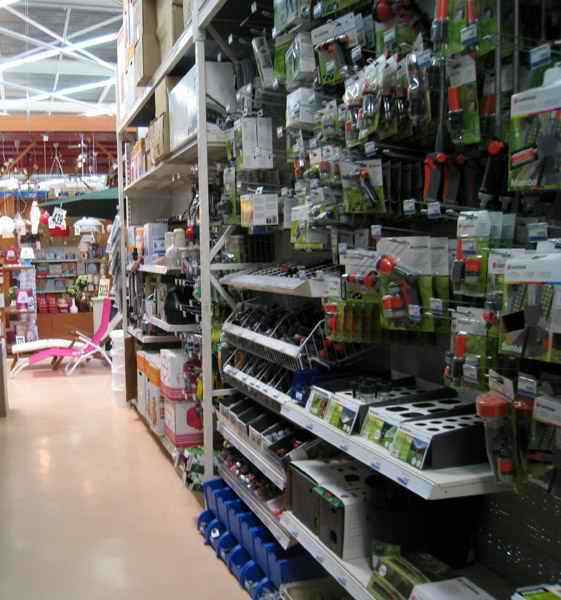 Garden supplies section in Mr Bricolage DIY home improvement hardware store in Marrakech - Morocco

Mr. Bricolage in Marrakech is the last one-stop-DIY-store for the overland traveler heading for South Africa. In Spain the last DIY store is
the French Leroy Merlin DIY superstore in Palmones Commercial Zone in near Algeciras
.
Looking for tradition in Morocco? Have a look at:
- Traditional Moroccan organic argan oil
- Ceramic Pottery store and factory in Fes
- Tiznit, traditional berber jewelry town
- Handicraft center Ensemble Artisanal in Marrakech.
DIY attitude among locals
It's a rather peculiar observation, but the western DIY / Home improvement store concept is far from popular among locals. Nonetheless the supermarket concept is a huge hit – the Marjane supermarket has a very high local footfall - Moroccans go there 'en masse'.
The same happened in India, with immense popularity drawing local retailers to the streets protesting against the Reliance Fresh supermarket chain, seeing their own profits tumble.

Also in Dubai a considerable local DIY market (Speedex, Golden Tools, ACE) predominantly serves a western expatriate community. Even the large Indian and Pakistani expatriate community are barely visible as customers in DIY stores in the UAE.

The Mr Bricolage superstore in Marrakech had the same feel. During 3 visits most customers appeared to be people from western(ized) origin.