In Garmin's early years the company was known for it's expensive GPS accessories. Nowadays Garmin's reputation has changed, the Garmin Dezl 560 uses standard USB connectors for charging and data connection. Here's a bit about a car charger from HAMA.
Garmins navigation accessories
Garmin's in the early days was known for its expensive GPS / Navigation accessories with exotic non-standard connectors. It spawned the Pfranc initiative. Garmin's special connectors got copied and sold over the internet for a much lower price since 1996. Close to a million Pfranc connectors have been sold since.
But Garmin's has changed it's reputation - Navigation equipment such as the Garmin Dezl 560 are fitted with standard USB connectors allowing non-Garmin data cables and power cords.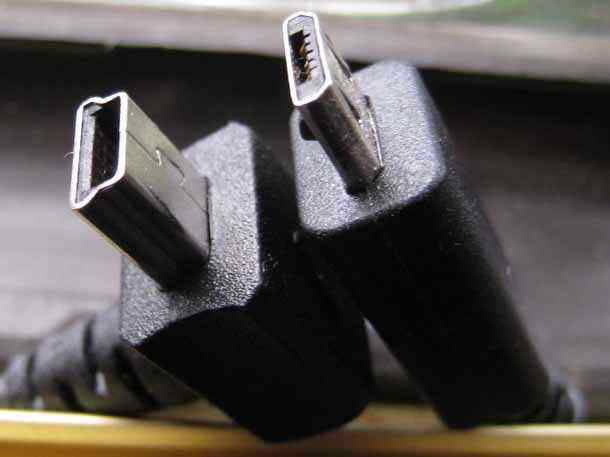 Garmin Dezl mini / micro USB connectors - the left connector is for power, the right for data

Garmin power cord – car charger
The Garmin Dezl 560 comes with a car charger / power cord – known as the GTM 35 traffic receiver. The car charger cable has an integrated RDS - TMC receiver compatible with the Nuvi, Zumo and Dezl range.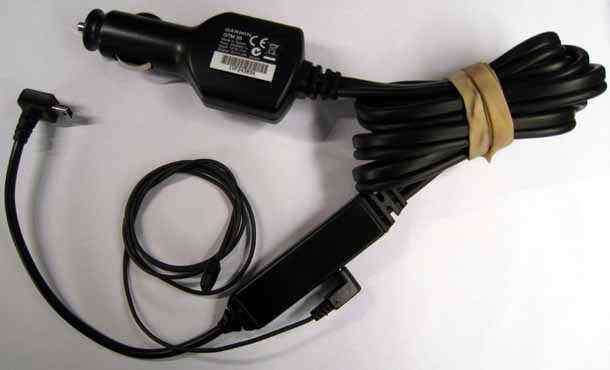 Garmin Dezl GTM 35 car charger power cord


The Garmin GTM 35 delivers DC 5 Volt @ 2 Amps from 12 upto 30 Volt DC.

It's still an expensive cable but can be replaced by a non garmin power lead – though without the RDS – TMC receiver.

A home charger is also available – simply a 5 Volt DC power supply with USB connector.

HAMA power cord for Garmin NUVI, DEZL, ZUMO
HAMA – a German electronic accessories manufacturer – produces car chargers for the Garmin Nuvi which fits the Garmin Dezl also.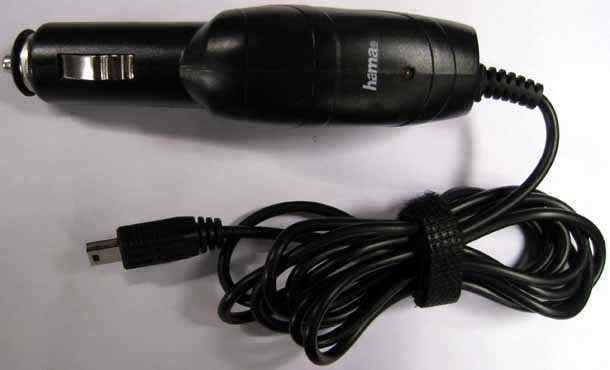 HAMA car charger power cord for Garmin Dezl - with Mini USB connector

The HAMA car charger power cord delivers DC 5 Volt @ 1 Amp from 12 volt DC.
Charging Garmin Dezl 560 with a laptop
With a standard USB cable the Garmin Dezl 560 can be charger with a laptop or computer with USB ports.

Read about the the Pfranc initiative