Location
Deserted health Spa and Casino in Pougues les Eaux
47° 5' 0.672" N, 3° 5' 38.796" E
Pougues les Eaux is a town in the Center of France with a Spa and Gambling heritage. Although the Health Spa stopped in 1970, it was known for it's miraculous water and gambling Casino since the renaissance. The past decades it struggled to keep its identity – have a look.
Deserted Health Spa and Casino – Pougues les Eaux
Nowadays it would be a weird combination – a health Spa with a Casino. If those who gamble would be interested in visiting a health Spa. The reverse seems to have worked in the past. Advertisements from 1864 promotes the Casino as a distraction during treatment at the Spa known as Source Saint Leger.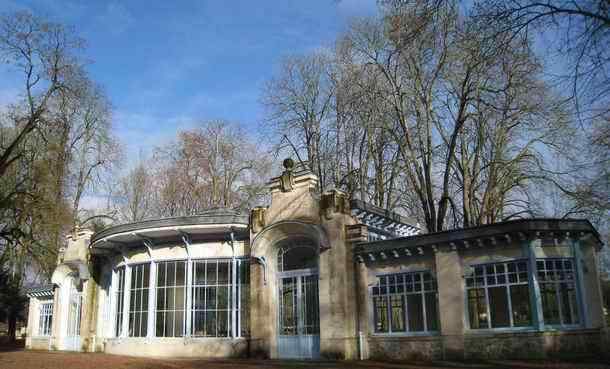 Source St Leger in Pougues Les Eaux in France - deserted and for sale

Nowadays the Casino is still there but with a different concept to attract a wider audience. The Spa is still waiting for a buyer since 1974 after it's bottling plant also stopped. Since then it's been
a struggle to prevent the Spa from further decay
.
Source St Leger Entrance and water bowls - for sale since 1974

Source Saint Léger Spa heritage
The Spa area in Pougues les Eaux consists of a Hotel, treatment buildings and the old Casino – all are for sale, but time is ticking away.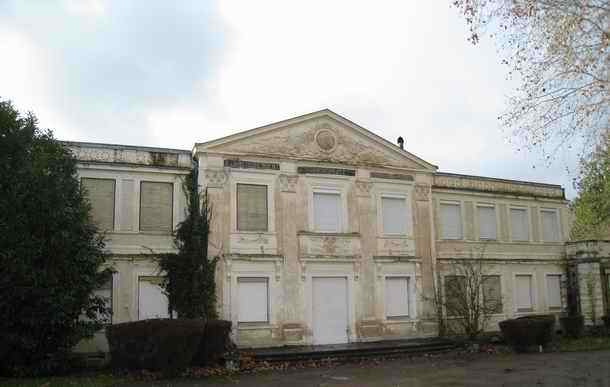 Etablisment Thermal Saint Leger - deserted building in the Health Spa in France

And the hotel next to the entrance of the deserted Health Spa in Pougues Les Eaux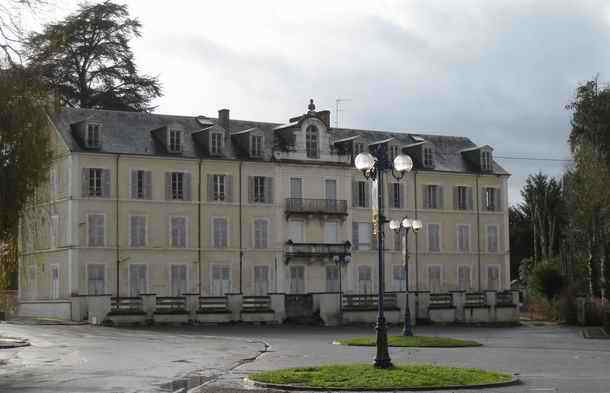 Deserted Hotel for sale in Pougues Les Eaux in France - next to the Spa - Source St Leger

A part of the Spa heritage is saved from being demolished by local government. An
art group has taken residence
with a gallery and workshops.
Casino de Nivernais
The Casino building in the Spa still has a bit of its former grandeur. Its an Italian villa converted into a Casino in 1867 – probably to attract more people to the Spa. It had a theater, lecture hall and ball room for festivities.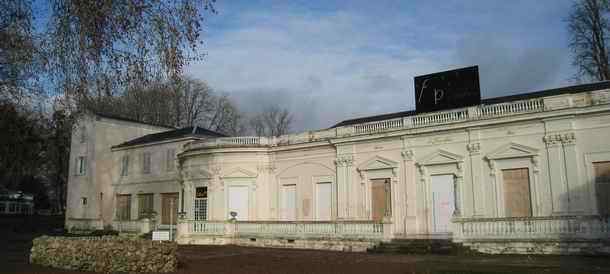 The old casino building, a former Italian villa dating back to 1864 - now deserted and for sale

In more recent history its known as Casino de Nivernais. The Casino has been rebuilt nearby in 2006 and is now
known as Casino Planetarium
.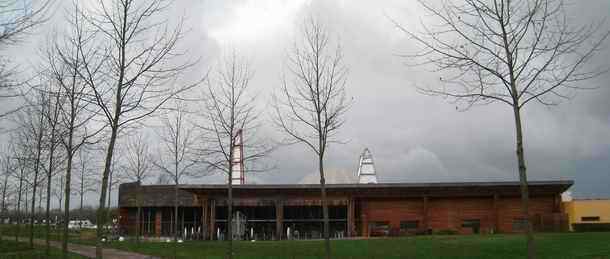 The new casino building in Pougues les Eaux - Casino Planetarium with restaurant

From 2006 the old Casino building was used as a discotheque – night club – Boite de Nuit , known as "Le Follow Me". It didn't survive and is now closed waiting for a new owner.
Deserted health Spa and Casino information - Pougues les Eaux
Recent History of Pougues les Eaux with pictures
Ads in Bulletin général de thérapeutique, Volume 69
The art group Le Centre d'art du Parc Saint léger
The new Casino Planetarium and Restaurant built in 2006

More deserted buildings are here:
- Huge historic Abbey in Lubiaz - Poland
- Historic hospital in Beelitz - Germany
- Hermitage and Chapel Ermita Santa Justa in Cantabria Spain
- La Tourelle - Saint Jean by GALTIER in St Jean de Luz - France
- Deserted stylish house in Andalucia, Spain