Location
Garducho Bird Sanctuary in southern Portugal
38° 13' 40.7028" N, 7° 9' 24.7932" W
It's a remarkable futuristic building in a quiet corner of southern Portugal near the Spanish border. For the unsuspecting traveler this remarkable building raises eyebrows and keeps one pondering what its all about. Have a look.

Garducho bird sanctuary in Portugal

Located at the former border post between Portugal and Spain – this white building on a hill sure does capture the eye of those passing by. It's a totally surreal experience while driving the deserted old border road between Valencia del Mumbuey (Spain) and Almareleja (Portugal).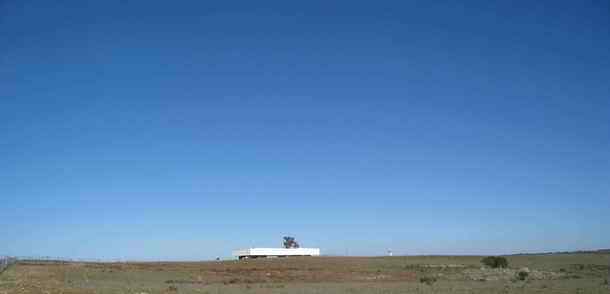 Bird watchers sanctuary in southern Portugal near the Spanish border

And when coming closer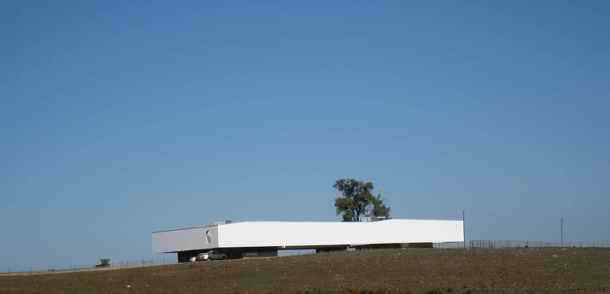 Bird watching sanctuary in southern Portugal - Garducho Biological Station

The building is located on a plot of land formally part of the Portuguese border station in this area. Since 1997 it's owned by the Study Center for Iberian Avifauna (Centro de Estudos de Avifauna Ibérica - CEAI).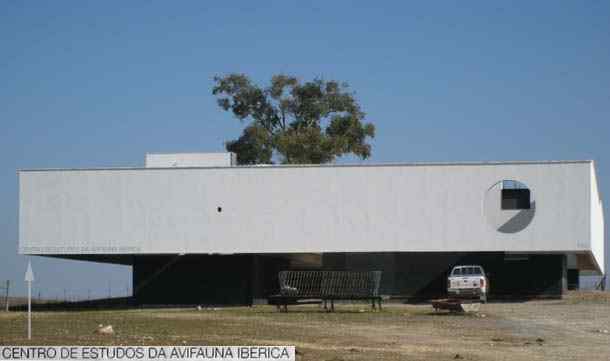 The entrance of the Garducho sanctuary

The building – created in 2005 - is locally known at the Garducho Biological Station. Although its
repeatedly presented as an exhibition center by the CEAI
, the site was actually closed in February 2012.
Inauguration of the Garducho Biological station

There was no information at the gate, leaving anyone passing by clueless. The car parked there had no number plates, the site seemed deserted.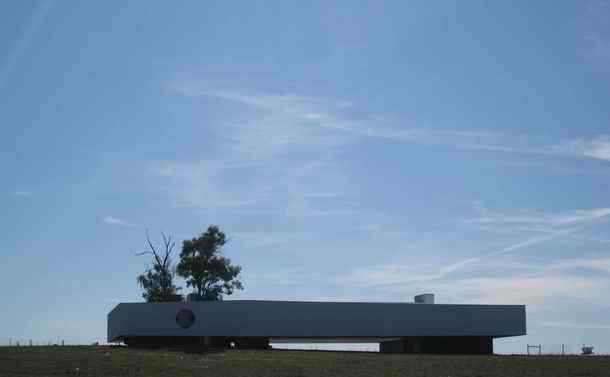 The north side of the Garducho Biological station

The Garducho station is located in an area with many endangered birds like the Iberian Imperial Eagle, the Bonelli's eagle and the Black-bellied Sandgrouse.

Bird watching info from Garducho bird sanctuary

Centro de Estudos de Avifauna Ibérica (CEAI)

Garducho Árchitectural information

Garducho Biologocal Station in the news
Also interesting:
Huge Portuguese solar energy farm 5 Km from the Garducho site.