Location
Exhibition center Beja
38° 0' 17.568" N, 7° 51' 27.288" W
A nice old-timer Sunbeam motorcycle was at display by the Portuguese Republican Guard (GNR) on the OVIBEJA cultural festival held each year. This original was used to patrol the roads, have a look;





Sunbeam police motorcycle
This classic Sunbeam BSA motorcycle was used by the Portuguese Republican Guard. The Sunbeam is known for its characteristic fat tires and fenders and was produced between 1945 and 1956.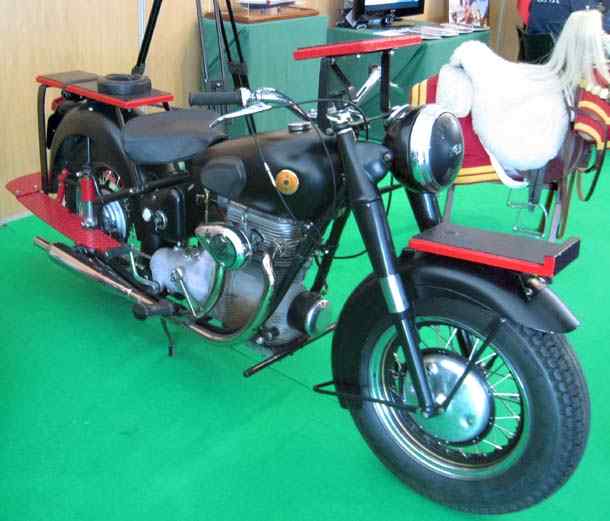 Sunbeam S7 500CC motorcycle - used by the GNR in Portugal

The Sunbeam S7 was on display at OVIBEJA 2012 festival in Beja city – a large cultural festival in the Alentejo region.
Rear seat and steps Sunbeam S7
It has a special stands in the rear, front and steer. It's probably used for special occasions like a
procession.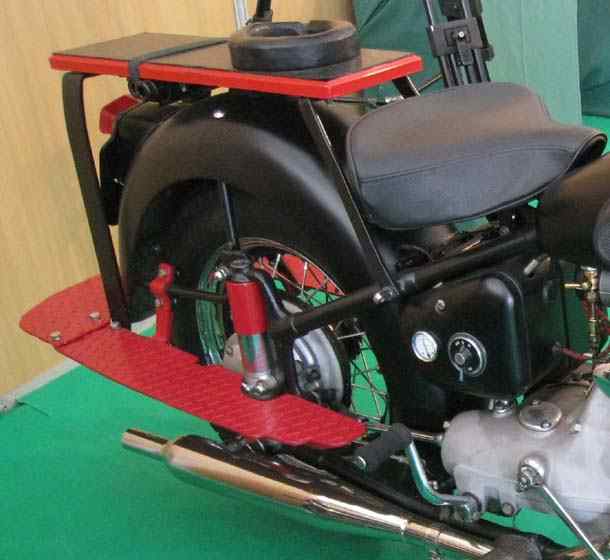 Sunbeam rear stands and seat

Sunbeam 500 cc inline engine
The engine is something special – it's a 2 cylinder 500cc inline engine with a drive shaft.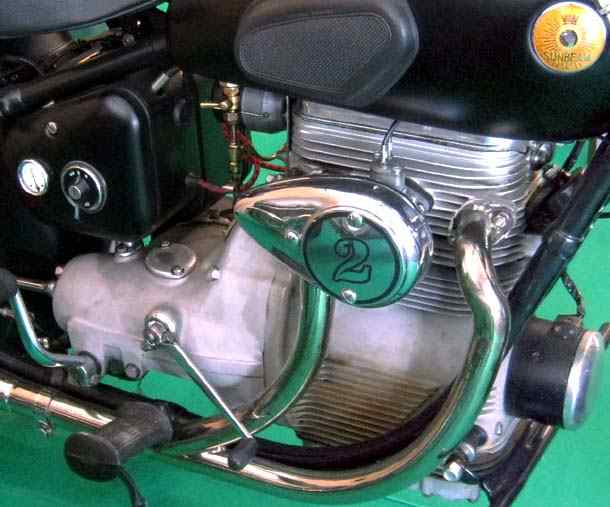 Sunbeam 2 cylinder inline engine with drive shaft

Although mechanically not very well designed – it had its problems with the drive shaft - it's still a very nice motorcycle.

Sunbeam books at UK Amazon
Sunbeam books at US amazon