Location
Le Pertuis Parking - Haute Loire - France
45° 5' 45.474" N, 4° 3' 36.576" E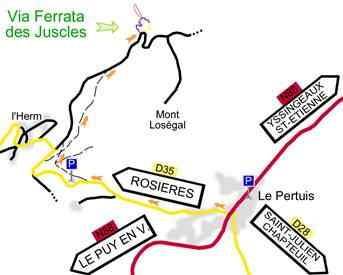 Le Pertuis is a small village (1036m) on the edge of an ancient volcano in the the Auverge - Haute Loire in France. Situated at the Route National N88, Le Pertuis connects Le Puy en Velay with Saint Etienne - Lyon. The place is a well known place in the French transport sector, but not only that.
Le Pertuis - well known village at the RN88
The "Bar du Col" is the place to be in Le Pertuis and also attracts (local) tourists for several reasons. Le Pertuis is a well maintained truck stop and camper parking without the usual tell tale signs of heavy road transport. The Route National N88 at Le Pertuis has a 5 - 6% climb over a length of several Km's.

In summertime the village has cooler weather with nice viewpoints into the valley of Le Puy en Velay. In winter time - because of it's height at 1036m - it's real cold in Le Pertuis. Snow occasionally disconnects Le Puy en Velay from Saint Etienne. But usually not longer than a day.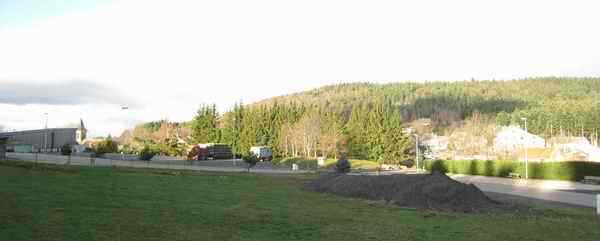 Via Feratta at Le Pertuis
Le Pertuis has a Via Feratta on the north side of the village known as the Puy des Juscles. It's a mountain route which is equipped with fixed cables, stemples, ladders, and bridges. It's not for the faint hearted and requires experience and alpine skills to complete the route.
Boulangerie and La Salaison at Le Pertuis
Well known by locals is the Boulangerie at Le Pertuis. It has fine local bread making those who know stop in Le Pertuis. Same for the Salaisons Du Pertuis, this local sausage has a good reputation among those in the area.