Location
Grocery shop selling gas bottle refills
38° 53' 3.9372" N, 22° 18' 51.9156" E
Greece and Italy have slightly different gas bottle system compared to the typical "german" propane gas bottle fitting. For those looking for a gas bottle refill, here's whats needed to convert to a Greek or Italian gas bottle.



Gas bottle cylinders in Greece and Italy
The Italian / Greek gas bottle is slightly different from a "German" gas bottle – which is the most common in European, Asia, and Middle-East;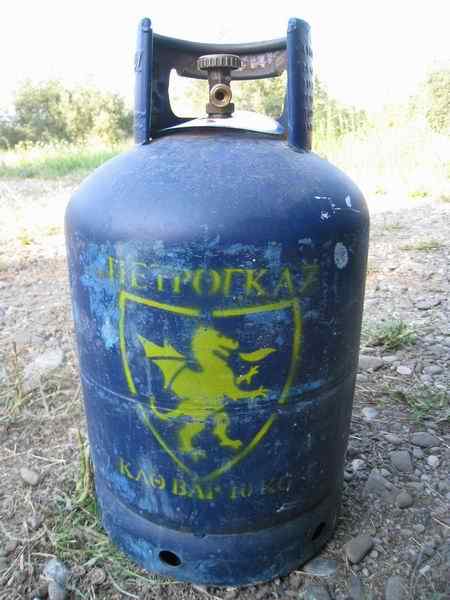 Gas bottle from Greece - similar to Italian Gas Bottles

The Greek / Italian gas bottle is a few cm less high but slightly wider
In June 2012 a gas bottle refill in Greece costs about €19,-
Italian and Greek Gas bottle thread
The gas connector thread is one size smaller ;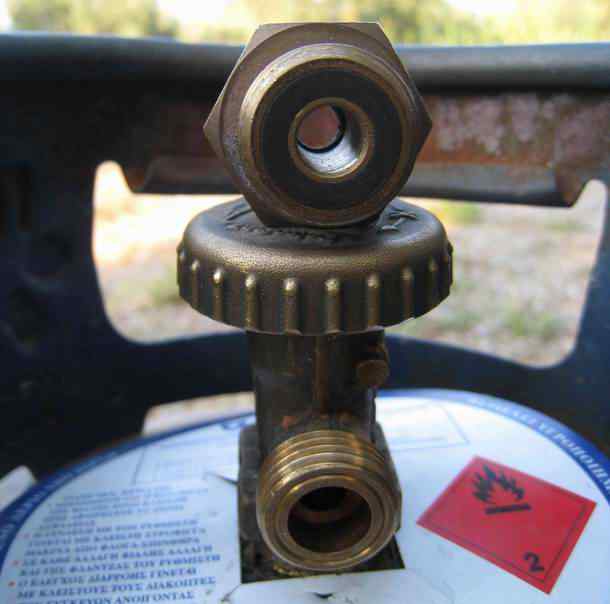 Gas bottle thread from Greek / Italian gas bottle

The top shows the "german" gas bottle thread, which is one size bigger.
Italian - Greek Gas bottle adaptor
This gas bottle adapter converts a Greek / Italian gas bottle fitting to the commonly used "German" gas bottle fitting.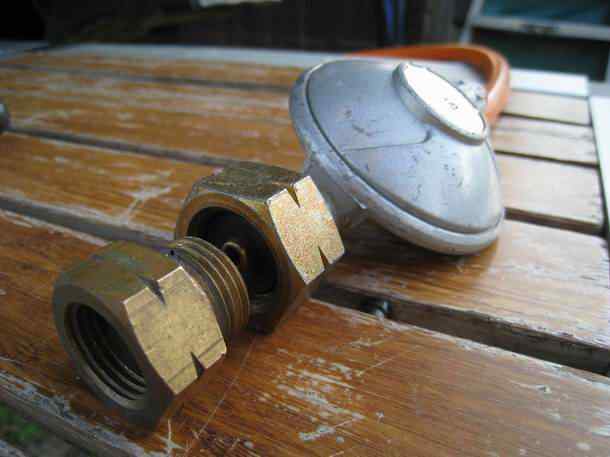 Gas bottle adaptor for Italian - Greek system

Get the gas bottle adaptor before leaving, it's very unlikely you find this adapter in Greece of Italy.
Have a look at the
Portuguese and Spanish gas bottle system.