Location
Beja in Portugal
38° 0' 56.2464" N, 7° 51' 54.846" W
Imagine riding your bicycle from Morocco to Japan – that's what Ignacio Duran is doing. Coming from Morocco and 4100+ Km further - Ignacio is now on his way to France. Have a look;





Morocco to Japan on a bicycle
Ignacio Duran is no stranger to cycling – he's undertaken several long distance bicycle journeys already in China, Japan, Puerto Rico and Cuba.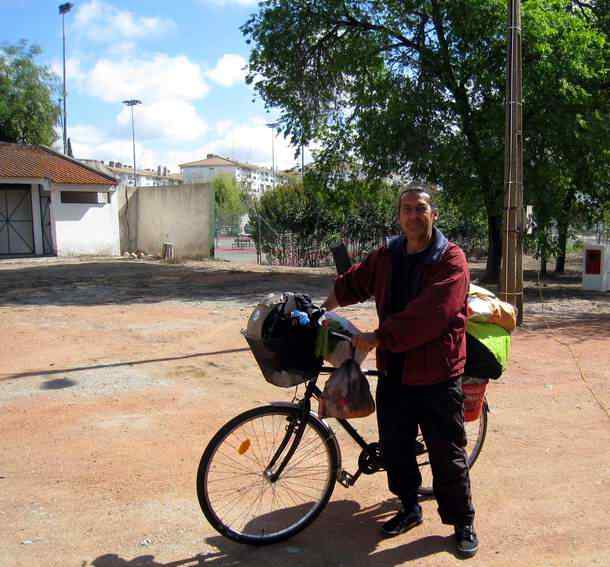 Ignacio Duran in Portugal - Language Expert on a bicycle from Morocco to Japan

Ignacio's approach is to zig-zag his way over the globe – the summer in the North, the winter down South.
Cycling and translating – zero-carbon style
With 30 years of translation experience in Spanish, English, French, German and Japanese, Ignacio knows his languages adding an extra dimension to his overland journey.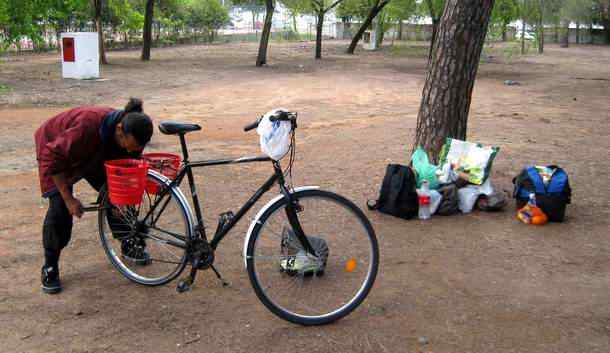 Leaving Beja City in the Alentejo - Portugal - packing the bicycle

Ignacio had his own company in Seville - Spain providing language service for 11 years.
At present he takes on translation jobs while 'on the go' over the internet – with his office in his rucksack. From translating texts to private language teaching, face to face or over the internet through Skype and E-mail.
Journey through Portugal and Spain
The plan is to be in France for the summer, so there's the whole of Spain ahead. Leaving Beja city in Portugal in April and planning to visit Salamanca there's a few 1000 Km of cycling to go.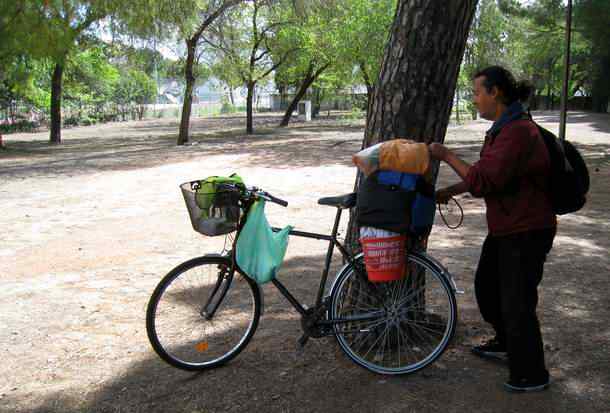 Ignacio Duran prepares his bicycle for a ride to Serpa - Portugal

Ignacio's journey can be read on CrazyGuyOnaBike – for instance this
story about Ignacio in Morocco
.

Read about Ignacio's travels in other countries;
More about Ignacio Duran – Language Teacher and Nomadic Translator
If you're interested in contacting Ignacio have a look here;
Ignacio Duran Linkedin page

Iduran language services website