Those looking for truck parts sometimes turn to junk yards to find the right affordable part. Here's a list of truck junk yards in Germany with with GPS location and website.




Truck junk yards in Germany
The word for junk yard in Germany is "schrottplatz". Other words are "LKW Verwertung", "LKW Entsorgung" or "LKW Verschrottung".
Trucks are known under 2 different names in France: "Lastkraftwagen" or "LKW" and "Nutzfahrzeuge". Spare parts are called "ersatzteile" and the trade "Nutzfahrzeugteilehandel".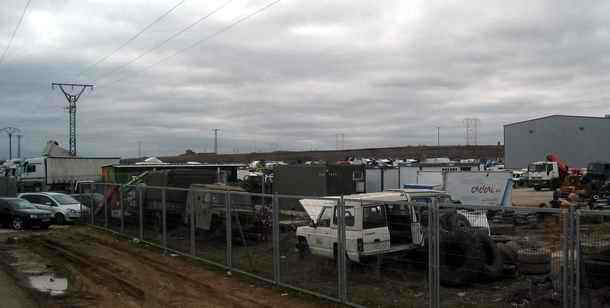 Truck junk yards in Germany
- Lastkraftwagen - LKW - Nutzfahrzeuge schrottplatz

Truck junk yard list in Germany
In the list below you'll find the GPS location (click on the address) together with truck Junk yard website. If there's no website, the satellite image is listed.
This is an example of a Truck junk Yard listing;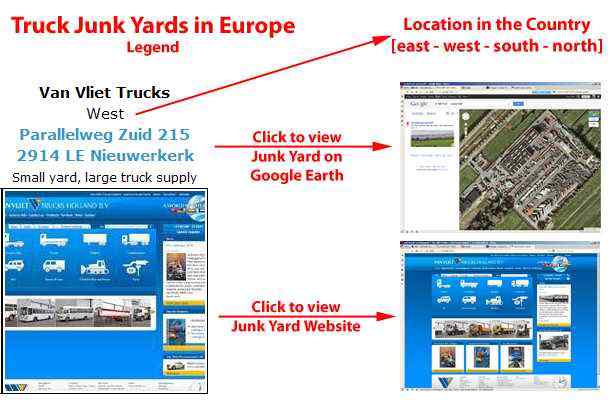 Truck Junk Yard listing and explanation
This is the preliminary list - more Truck Junk Yards in Germany follow later; (april 2012)

Have a look at Truck Junk Yards in Europe