Location
Location of the Hermida de Santa Marta in Baiona, Galicia Spain
42° 6' 53.5752" N, 8° 50' 10.536" W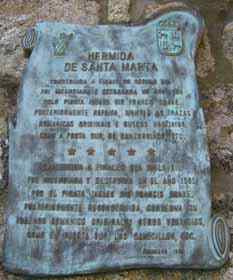 Baiona is a seaside town in the north of Spain close to Portugal. It's history is impressive due to it's strategic secluded bay. Although conquered by many, here's a bit of striking history with one 1 very recent event.
The news of the New World – 1 March 1493
The most remarkable date in the history of Baiona is the 1st of March, 1493: that day the Caravel Pinta arrived in the port commanded by Martín Alonso Pinzón and navigated by Diego Sarmiento –a local sailor. Baiona became the first European place to know about the discovery of the New World - America. The Pinta was the fastest ship of Columbus's fleet and was sent back to Spain to bring the news. A replica of the Pinta is docked at the municipal pier in Baiona and is now part of the local museum.
This memorial remembers the route of the Pinta in the harbor of Baiona.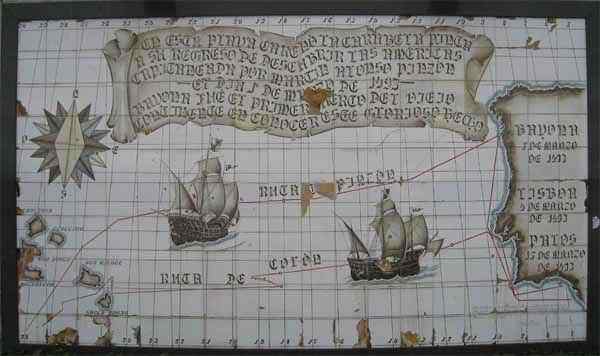 Attack by English privateer Francis Drake – 1585
In 1585, the inhabitants of Baiona repelled an attempt to take the town by the English privateer Francis Drake. Commanding 1500 men the Baiona Montreal fort was assaulted. However, the army of the Count of Gondomar, Diego Sarmiento de Acuña, forced him to leave the bay. This privateer is a famous in English history and is known as Sir Francis Drake.

Nearby the city center, a the hermitage / church remembers this attack with a remarkable memorial stone. This place is not mentioned on the map supplied by the local tourism office.
The text on the memorial reads:

Hermida de Santa Marta

built in the late thirteenth century and burned down in 1585 by the English pirate Sir Francis Drake. Subsequently rebuilt, preserving its original Romanesque design and other remains as the southern gate of corbels, etc.

December 1988
This memorial is located at the left side of the entrance.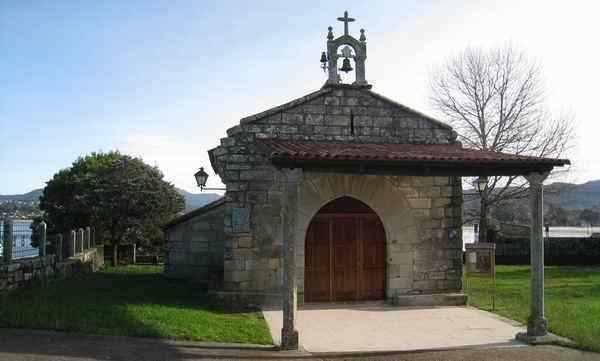 Arrival of Robotic Glider Scarlet Knight – 9 December 2009
The Scarlet Knight, the first submersible robot glider to cross the Atlantic, made its formal entrance into the port of Baiona on the 9th of December 2009, received by Spanish and American government officials, school children and the people of the town.
click to open the website of the robotic glider.
The glider launched off the coast of New Jersey in spring 2008. crossed the ocean in 221 days. It moves with the fluidity of the ocean among currents that constantly move and shift. These currents can strongly affect the glider's flight. If the glider moves into an area where the current flows against the intended direction, the glider will lose ground. But if the glider finds itself in an area of the ocean moving in the same direction, it will gain speed. Luckily, the Scarlet Knight moved with the Gulf Stream that regularly flows eastward towards Europe.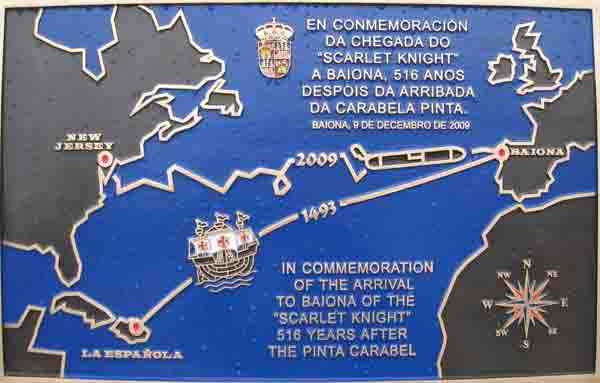 Above the memorial next to the one remembering the arrival of the Pinta.