Location
Moidons Caves - Jura - France
46° 50' 18.258" N, 5° 48' 24.012" E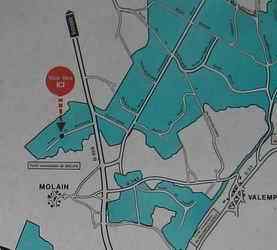 The Jura mountain range in France has a vast cave network, of which many are open to the public during summer holidays. The name "Jura" comes from the Celtic root "jor" and later adopted in Latain as "juria", meaning forest. A visit to the Jura mountain region shows why.



The Jura mountain range in France
The Jura - the forest mountains - has a lot of trees. Wild thick forests meticulously protected by the French government. Visiting the Jura cave network seduces the unsuspecting visitor into taking a walk in the woods.
Take for example The Moidons Cave in the 'Forêt domaniale des MOIDONS'. This Forrest area near Arbois belonged to the Prince of CHALON member of the house of Orange - Nassau. During the Spanish inquest, the Moidons forest was confiscated in 1567. In 1678 it was annexed to the French state under the rule of Louis XIV.
The Moidons Cave in the Jura
The Moidons Cave was discovered in 1966 and opened to the public in 1989. The cave is located deep in the Moidon forest and makes the journey an encounter with the Jura - the forest mountains. The Moidons Cave website has all the details.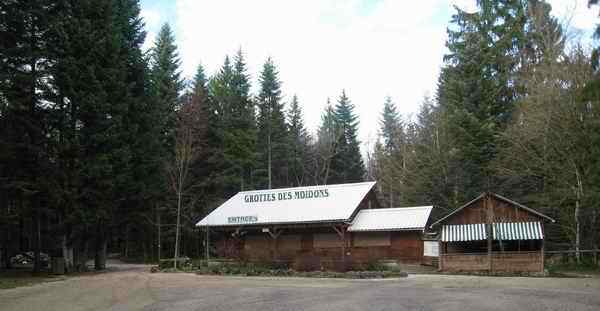 The Moidons cave in winter time - closed to the public
The entrance to the cave is behind the house. A simple staircase leads into the cave.
Near the cave entrance, there's a botanic garden.
Summer parking area for motorhomes
During summer season the big parking area of the cave is used as a place to spend the night for those with motorhomes - campers. In winter time it's closed, the long entrance road is barred so the parking area can not be reached, though it's open for walking.