Portugal still has many abandoned old buildings in rural regions. Here's an example of a sudden find – have a look;





Antique Railway station platform scale
At first sight it's a rather strange contraption;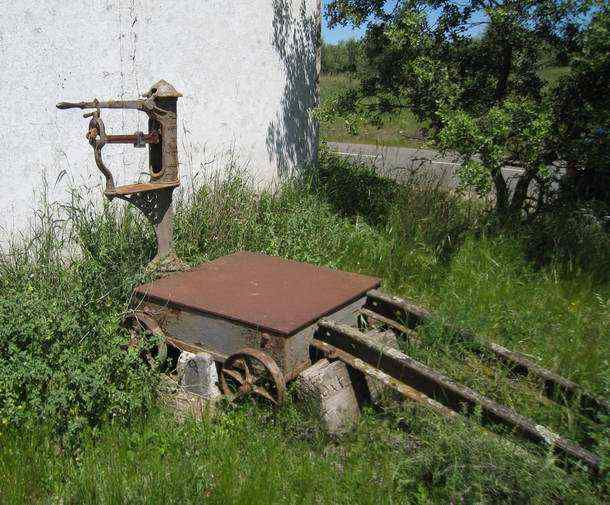 Platform scale in Portugal

It looks a bit like a railway cart, but it's actually a railway station scale used on platforms to measure the weight of luggage and goods.
Platform scale by Pooley & Son Ltd
It's a railway scale manufactured by Pooley & Son Ltd from Liverpool. The engineering company started of in 1835 manufacturing platform scales for railway companies.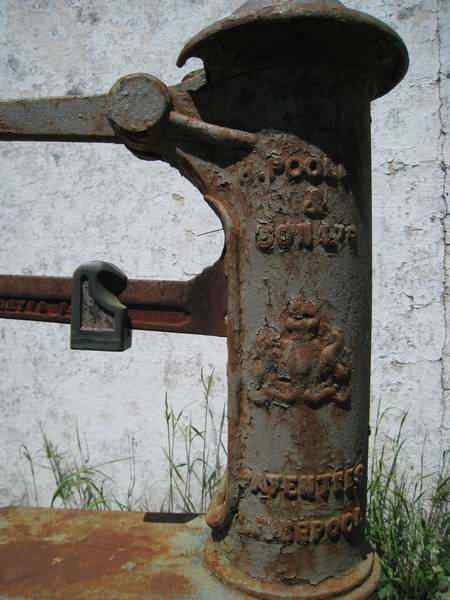 Pooley & Son Ltd platform scale - Patentees Liverpool

This one is located on the Beja – Serpa railway line.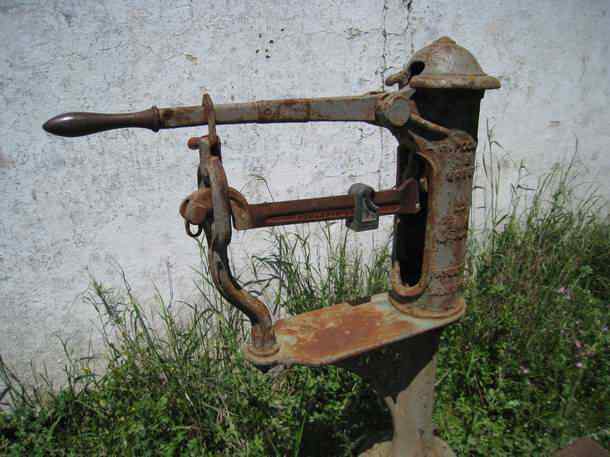 A look at the platform scale mechanism

Time has stood still since the railway was retired in the 70's.
Time has stood still since the Beja - Serpa line has been abandoned

The
abandoned Beja - Serpa railway line in Portugal