Location
San Pedro beach in Asturias - Spain -
43° 34' 43.7268" N, 6° 13' 17.256" W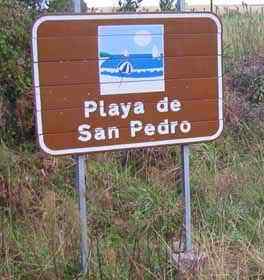 The northern coastline of Spain has a wealth of secluded beaches. With the 660 Km A8 / E70 coastal highway almost finished up to La Coruna in Galicia, almost the entire coastline comes within a day's drive from France. And most provinces along the highway seem to have been preparing for that.
San Pedro beach near Soto de Luina

For the many beaches on the northern Spanish coastline, Playa de San Pedro de la Ribera, makes a perfect example. A long sandy cove surrounded by cliffs decorated with green lush forest.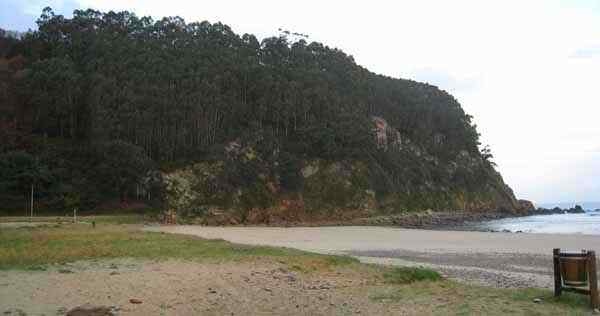 The beach has showers, is watched by life-guards and fully equipped to cater the beach enthusiast.
Ultimate beach preservation

Unlike many other beaches in the world, Spain takes the northern beach coastline very serious.
Nearly every beach has it's own sign, explaining the beach area, the do's and don'ts.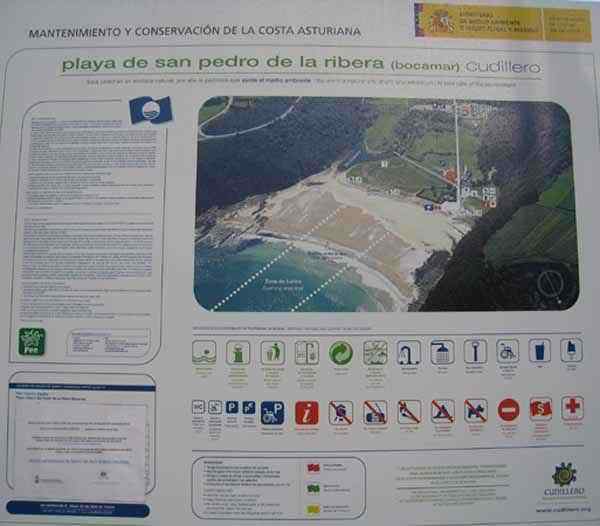 Campsite, parking and picnic area

Since a few years the beach area has a campsite – which is like to many other beach area's in Northern Spain. Most are open from spring to late autumn – closing down for winter time. In December 2009, many were occupied for a large part by full-time campsite residents. Probably the only way to make ends meet.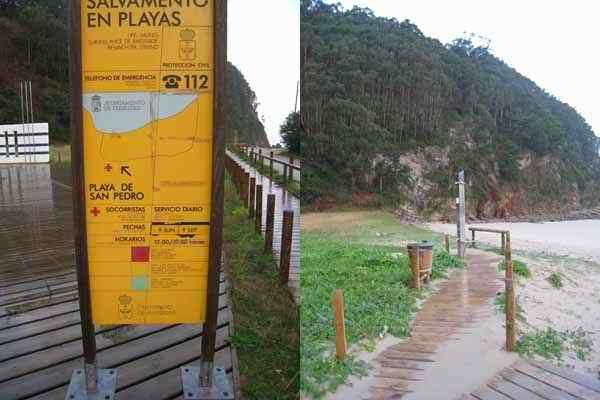 San Pedro beach has it's own picnic area and parking – most likely also allowing campervans to park for the night. The parking close to the beach requires a parking fee. The one further away seems to be free of charge – however it's opposite the campsite.