Salora CDC3350FD in Toyota Landcruiser
Posted on:

19 April 2017

By:

Nomad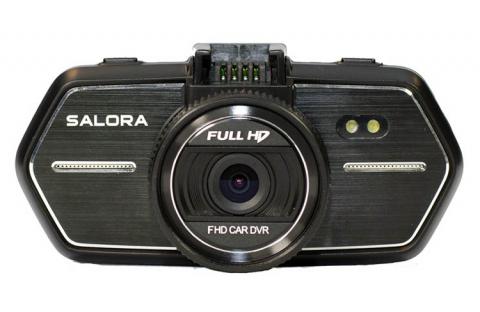 The benefits of a dashboard video camera - a Dashcam - is it's continuous recording to capture sudden events on the road.
The Sony ActionCam has great video recording features, though it has to started and stopped manually at each ride.
A quick market scan brought up the affordable Salora CDC3350FD;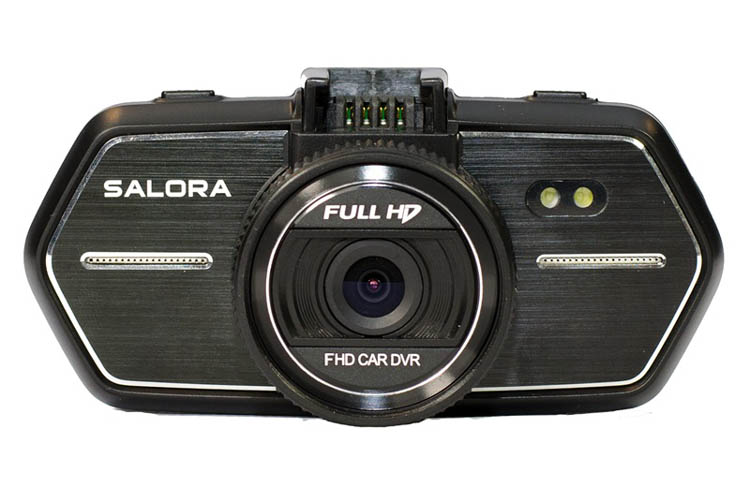 The dashcam turns On and Off automatically, loops automatically over a few days and prevents video's to be deleted with heavy G-shocks (crash)
One of the problems with Dashcams are Where and How to mount it with a good view outside.
The Salora Dashcam comes with a suction cup and a fixed mount - though this proved to problematic in several ways;
Its sitting in the sun most of the time - above 50 degrees Celsius will not be a rare occurrence. 
Its very visible on the dashboard, which may attract unwanted attention.
A standard plastic suction cup does not last in hot weather or heavy shaking
So after a while the following solution;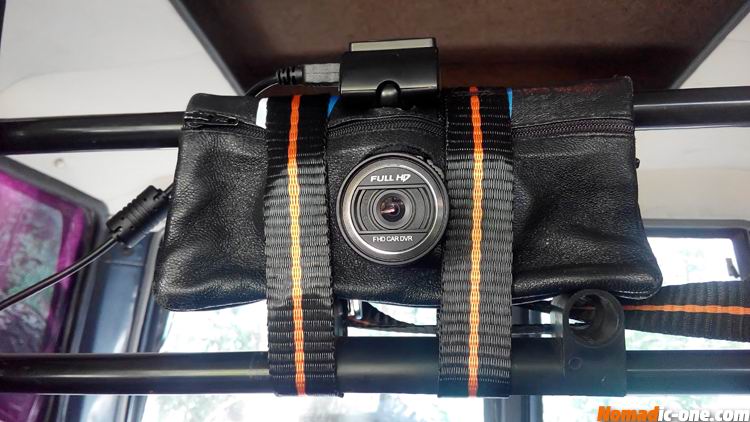 The Salora Dashcam attached to a Dog Barrier Rack in the Toyota Landcruiser.
Main reasons;
Out of the sun and more out of sight
Hangs on the rack through a pouch with flap - easily removed
Strapped against the rack to avoid shaking on offroad tracks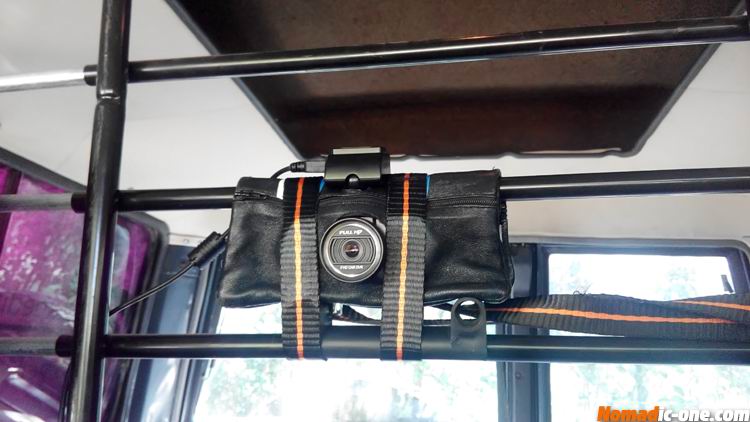 See the video result here on-road / off-road and in the evening;
The coming summer season will prove if the Dashcam can survive heat and shocks in the country side of Greece.